Phuket, Thailand
Location
Phuket Tubing Adventure
Don't miss out on this extraordinary jungle escapade, where you'll encounter nature's wonders, thrilling activities, and the warm hospitality of our team. Come join us for a day filled with excitement, relaxation, and unforgettable moments in the heart of the jungle!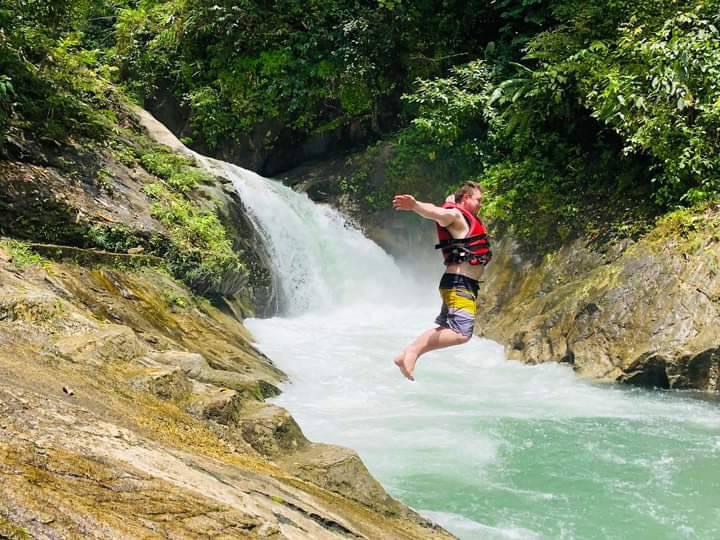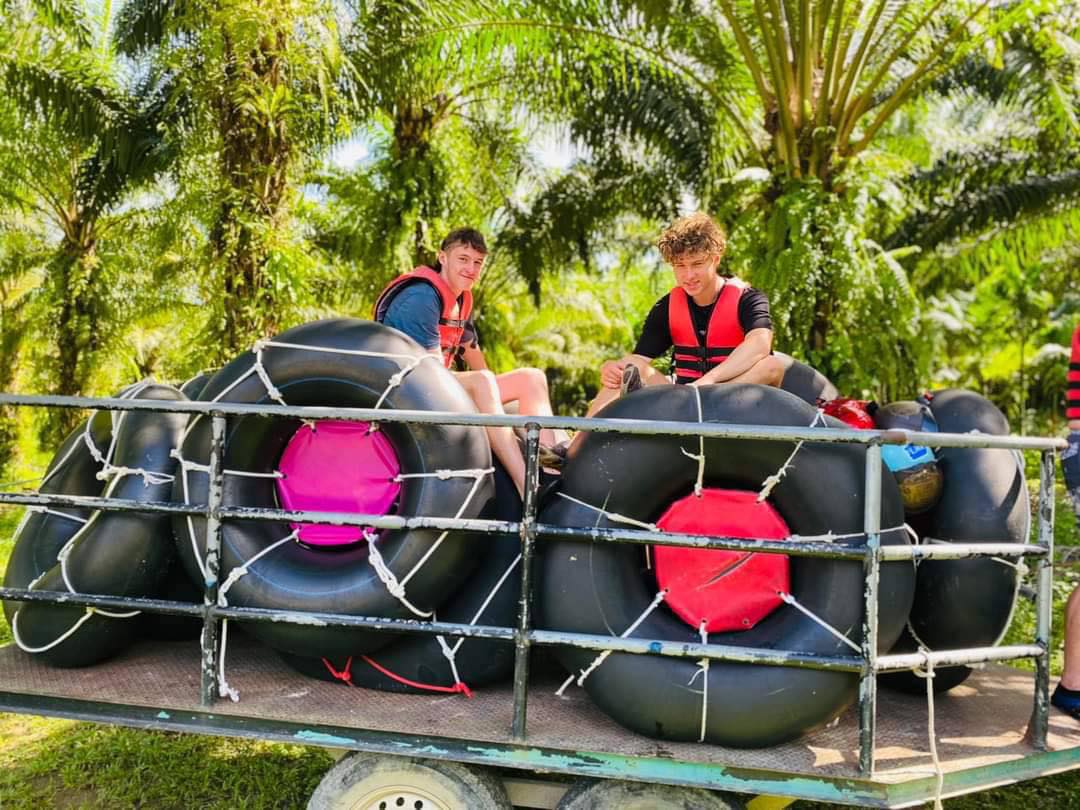 DEPARTURE/RETURN LOCATION

Phuket, Thailand

DEPARTURE TIME

Pick up around 07:30-08:00 depending where your hotel is located, we will inform you when the booking is made.

RETURN TIME

 15:00-15.30 arrive to your hotel

WEAR/BRING

Comfortable clothes (t-shirt, shorts etc.), swimwear, towel, mosquito repellent

INCLUDED

English speaking guide
Tubing & waterfall visit
Pick up and Drop of (Phuket)
Insurance

TO KNOW BEFORE YOU BOOK

Minimum quantity for this tour to operate is 4 persons and maximum is 12. If minimum amount of participants are not reach, the tour will be postponed or canceled with full refund.

Pick up & drop off is Free from Phuket's most central locations such as: Patong, Kata, Karon.

Other areas has an extra charge of 200-500THB/person depending on your hotel location.

For other areas please contact us regarding to the extra charge. 

ADDITIONAL INFO
For any questions, send us an email, call us or send us an message on Facebook!
Welcome to an exhilarating Phuket Tubing adventure! Your day will begin with a comfortable pickup between 07:30-08:00, depending of where your hotel is located. We're all set to embark on an unforgettable journey into the heart of nature.
Our first stop will be the enchanting bamboo forest. Immerse yourself in the serene beauty of this lush green paradise. A short 10-minute walk will lead us to the spectacular Hin-Lad waterfall. Take a refreshing dip in the crystal-clear waters and dare to leap into the inviting pool for some thrilling cliff jumping! As we embrace the jungle ambiance, we'll serve you some bamboo coffee.
Safety is our utmost priority, and before we set off on the tubing adventure, our expert guides will provide a comprehensive tubing demonstration. Rest assured, you'll be equipped with all the necessary skills and knowledge to enjoy this activity to the fullest.
Now, the excitement reaches its peak as we venture into the river for an adrenaline-pumping tubing experience! Drift along the shimmering waters, navigating through playful rapids, and soak in the incredible scenery that surrounds you for about 30-45 minutes. . An adventure like no other awaits!
After an exhilarating morning, we'll satisfy your appetite with a delectable Thai set lunch at a restaurant, ensuring you're energized for the rest of the day.
With hearts filled with joy and memories to cherish, we'll conclude our jungle adventure and drive you back to your hotel. Anticipate reaching your accommodation around 15:00-15:30.