PRICE: Adult: 81 USD, Child 75 USD
Enjoy a day under the water! This is one of the world's fastest growing underwater activities! So come and join us for this unique activity you'll never forget – a walk under the water! No earlier experience needed!
Click Here for more details.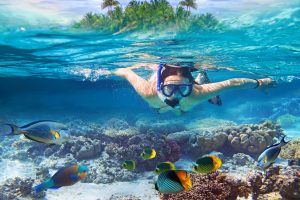 Koh Samui Snorkeling & Kayaking
PRICE: Adult 59 USD, Child 50 USD
Spend a day discovering Koh Samui's finest snorkeling sites. Snorkel in the clear blue water and explore the world under sea! Enjoy sea kayaking in a beautiful scenery, swim and relax!
Click Here for more details